The Art Installations Defining Outdoor Spaces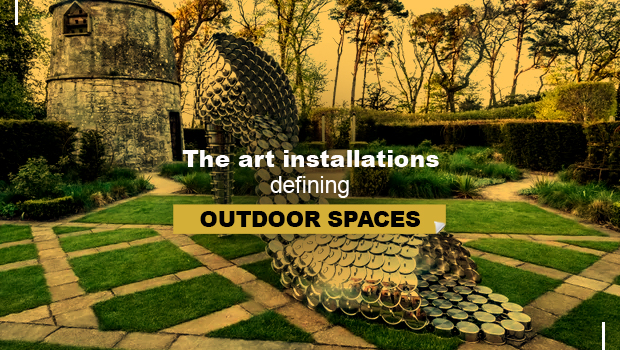 There's something about viewing art outdoors. Escaping the strictures of the white cube and set against landscapes, cityscapes or seascapes, sculpture can take on an entirely new life. Al fresco, art is at its most accessible. It is used to commemorate, celebrate, shock, invite engagement and define the outdoor space it occupies.
Read our guide to the best outdoor art installations to stumble upon, or seek out.
At Fondazione La Raia, Piedmont, a new installation reflects the region's rich heritage and rural architecture. Oak Barrel Baroque, a site-specific work by German artist Michael Beutler resembles a country chapel, intimate theatre, or a refuge for the people visiting the 180-hectare estate, which comprises a 12-room boutique hotel Locanda La Raia, a biodynamic farm, and a winery. Oak Barrel Baroque is on public view as part of the foundation's permanent display collection, following previous works by Remo Salvadori and Koo Jeung A.