Spruce Up Your Home With Space Edit Studio – The Best Interior Designers In Navi Mumbai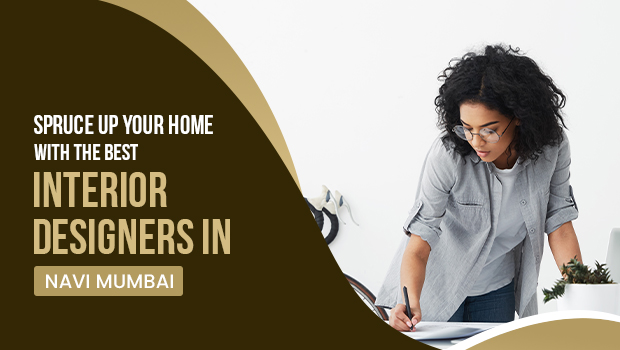 Aesthetics, a word initially taken from the Greek word 'Esthetics' is concerned with beauty and appearance. We try to include these aesthetics in our lives and surroundings, and it has an influence on our mood and how we feel. 
Interior design helps a great deal in maintaining these aesthetics and to lift our spirits while also optimizing the space in our homes to make the best use of the available space. Interior design is essential in our lives today and makes our lifestyles more modern, stylish, and convenient. It not only introduces us to elegance and comfort but also helps to increase the functionality of the spaces around us.
SpaceEdit Studio is one of the most renowned interior designers in Navi Mumbai who conceive their design work by translating their interior design experience and expertise into timeless bespoke projects.
We are a boutique interior design studio that has earned clients' trust and market recognition for its excellence in style, fine taste, and quality services. Its services include
Residential Interior Designing – Work with the finest home interior designers

at SpaceEdit Studio who create home interior design proposals by combining technical expertise and creativity.

Commercial Interior Designing – We are dependable Commercial Interior Designers

who provide the finest design for your commercial space to make your business stand out, increase functionality, and elevate your style for financial gain. 

Living Room Designing – Our Living Room designers

deliver high-end designs for your living room to give you a practical, cozy, and contemporary living room.

Bedroom Interior Designing – SpaceEdit's Bedroom Interior Designers

combine aesthetics with functionality to organize your sense of style in your bedroom.

Kitchen Interior Designing – Make your kitchen stunning and more functional and make cooking a fun pursuit. Our Kitchen Interior Designers

research the most current designs and trends and deliver kitchen designs that are modern, practical, and impeccable.

Kids' Room Interior Designing – SpaceEdit Studio has got the most creative Kids' Room Interior Designers

who understand kids' tastes and preferences with regard to their room interiors. They combine it with safety and functionality to give your kids a seamless living experience.

Bathroom Interior Designing – Remodel your bathroom with the best Bathroom Interior Designers

working with us. Get exactly what you are looking for to make your bathroom stylish and utilitarian at the same time.
SpaceEdit Studio Has An Amazing Eye For Great Designs!
SpaceEdit Studio, the Best Interior Designers In Navi Mumbai, provides unique and intelligent interior designs for every lifestyle. We have a dedicated team of experienced designers. The Site Supervisors and Project Managers strive for perfection in each and every project that is undertaken. We believe in the concept of providing comfort, luxury, versatile designs, and aesthetics to all the clients and meeting all of the challenges through our practical designs.
SpaceEdit Studio follows a design process for every project. 
Step #1  Strategic Planning
We discuss your goals and lifestyle priorities, as well as the scope of work that you envision. We ask questions to know about your preferences and taste in aesthetics, your wish list, your budget, and your desires, which will help inspire our designs.
Step #2  Concept Development
The project begins to take a shape here. We devise a master plan based on your interior design goals and objectives for your home, office, or restaurant. We start by creating digital presentations that show our initial concepts and allow you to see what your finished space will look like.
Step #3  Design Development
We proceed with working on details in designs according to your choice and provide the best interior designs and solutions regarding color schemes, furnishings, and other elements.
Step #4  Construction Documentation
Once we get approval from our client,  we create detailed construction documents and share the same with various Interior Contractors in Navi Mumbai.
Step #5 Completion & Delivery 
Our final step is always about exceeding the expectations of our clients. SpaceEdit Studio delivers quality interior design solutions within the timelines to allow the clients to celebrate their rejuvenated space without any delays.
Why Working With SpaceEdit Studio Is Different?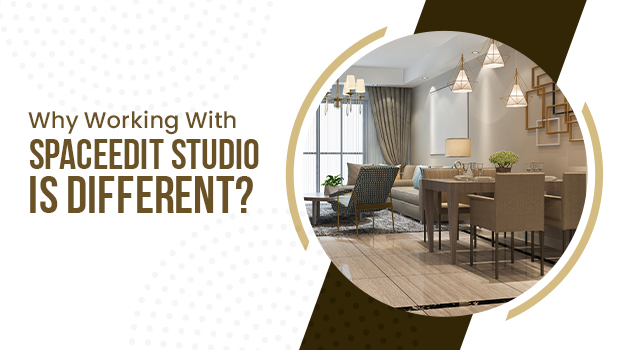 Our team's extensive combined skills and knowledge makes sure that we can create unique and classy solutions for your home, workplace, or restaurant.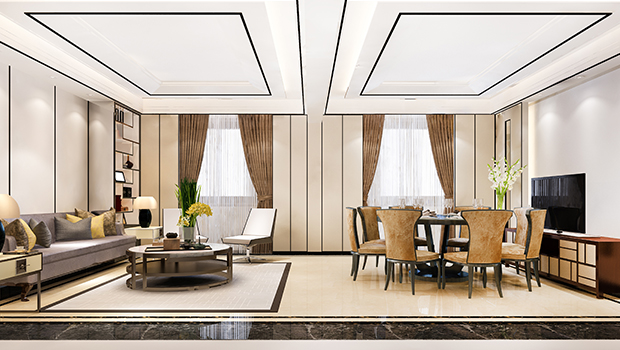 From the initial proposal to the final delivery, our creative team will oversee your project from start to finish, ensuring a smooth design, construction, and decoration process.

Personalized Design Solutions
We pay attention to our client's preferences and create customized design solutions for them. We want you to be delighted with the end result and will work with you to make that happen. 
We Take Care Of The Details
When it comes to the finer details, our team is there to make sure they are taken care of so you don't have to bother about them, giving you peace of mind.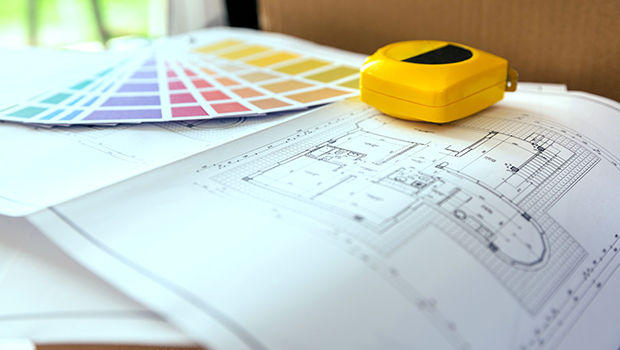 Working with experienced interior designers in Navi Mumbai gives you access to our industry knowledge as well as that of our chosen and reliable suppliers and traders, allowing you to avoid financial disappointment and deliver a project that will delight you.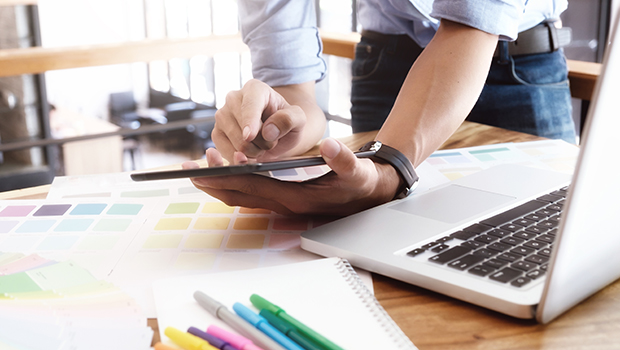 To Conclude
Finally, we can say that modular kitchen designs allow for better storage, functionality, and appeal. Our objective is to satisfy our clients by creating unique, sophisticated, and graceful designs that are tailored to their specific requirements. Modular kitchen interior designs and accessories from SpaceEdit Studio allow you to customize your kitchen based on your needs, available space, and budget. 
These are not only easier to maintain but also offer a pleasant experience while cooking. So it's no surprise that modular kitchens are so popular these days. So, why wait now? Get in touch with the experienced interior designers at SpaceEdit Studio and have your dream kitchen!