8 Creative Home Decor Ideas To Try This Diwali 2022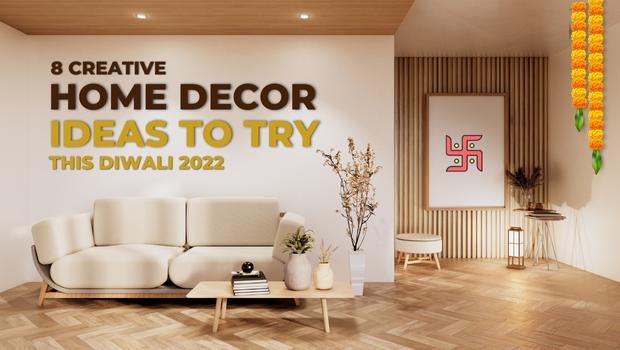 Cleaning the house, going on a shopping spree, buying god idols for the puja and Diwali gifts for friends and family, and decorating the home for the festival are all significant aspects of the Diwali celebration.
Homes that are elegantly decorated lend glitz to celebrations. Of course, lights play a huge role in Diwali decoration, but there are plenty of other lovely, and creative ways to grace your home.
Looking for some ideas for Diwali home decor? Don't look any further. The most amazing home Diwali decoration ideas are featured here in this blog for your reference.
8 Clever Ideas For Adding Festive Touch To Your Home This Diwali
The top interior designers in Navi Mumbai from SpaceEdit Studio have some brilliant and creative ideas to help make your home look its best for this festive season.
     1. Brighten up with diyas and candles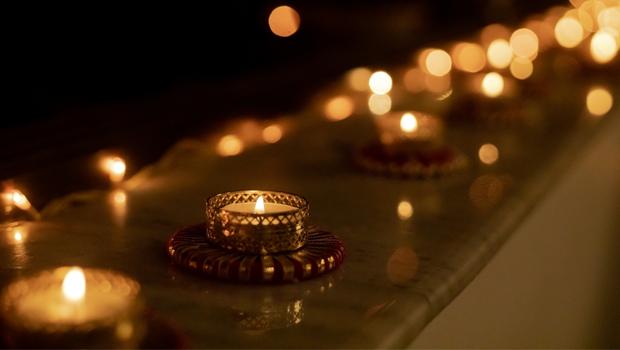 Candles and diyas play a crucial role in Diwali decorations. These are simple to make and can be used for the beautification of the home. Candles on the outside wall of the living room are a nice touch. 
If you have a garden, you can adorn it with diyas and candles as long as you take precautions to prevent the flames from damaging the plants. You can create the effect of floating lights by mounting diyas on the garden wall and hanging candle holders from them. 
Diyas and candles are available in a variety of beautiful designs. Place scented candles throughout the home to set the mood. Candles and diyas floating in a glass bowl are aesthetically pleasing.
     2. Get going with fresh flowers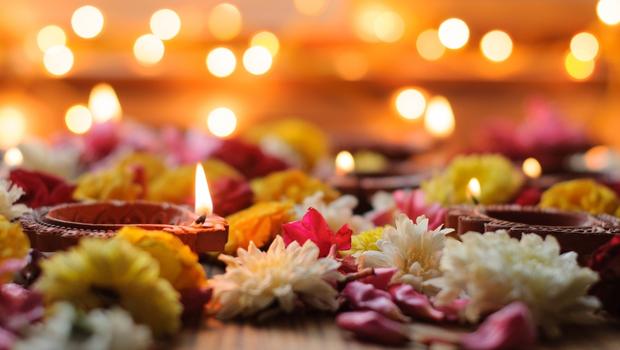 One cannot think of adorning a home for Diwali without eventually considering fresh flowers. 
Do you know why fresh flowers, especially marigold flowers, are used to decorate homes during festivals? The uplifting and stress-reducing effects of the aroma of these flowers have earned them the name "herb of the sun." New opportunities and wealth are also represented by the sunny yellows and oranges.
So, go to a neighboring flower store and get some fresh bundles of flowers to decorate your home with! We'll leave it up to you to figure out how to effectively use these flowers for Diwali home décor!
     3. Illuminate every corner with lights and lamps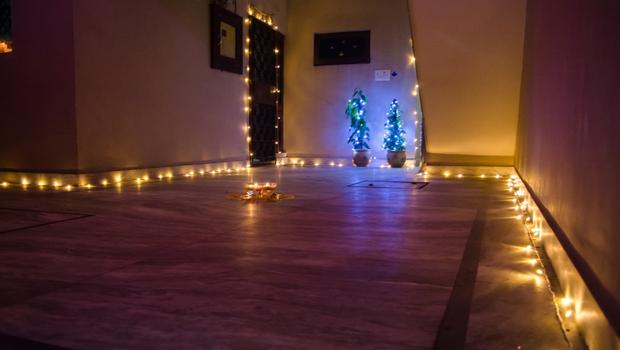 You can adorn your home with contemporary floor lamps; decorate corners with hanging lights or table lamps. If you have a garden, decorate it with lanterns; deck up the big plants with fairy lights. Pillars can be decorated with light strings. 
This Diwali, add a classy chandelier to your living room's decor. You can even use unique bright-colored kandils made of fabric or paper to beautify your space even more this Diwali. 
     4. Style up with furnishings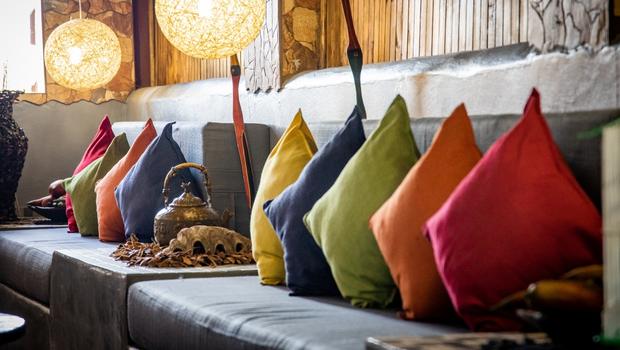 You may breathe fresh life into your home with the help of new home décor products including linens, new cushions, furniture coverings, floor rugs, and curtains. 
If you don't have the budget to buy new ones, simply wash the old ones in warm water with a good detergent and iron them to bring out their old glory. If you don't have time to have your bedroom repainted before Diwali, you can easily make it look different and livelier by adding a colorful painting. 
Some colorful pillows and cushion covers, and a decorative sari wrapped over the curtain will also add oomph to your home.
     5. Beautify your home with water rangolis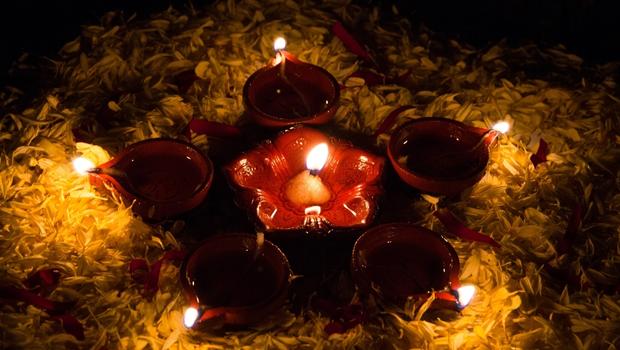 You can use big brass or clay pots to make water rangolis. Fill the pot with water and arrange fresh and artificial flowers and floating diyas creatively. 
Flowers like marigolds, roses, orchids, lotus, etc. can be used in combination with floating diyas or candles. Try this simple yet elegant decorative idea to add a perfect festive vibe to your home!
     6. Ramp up with dry rangoli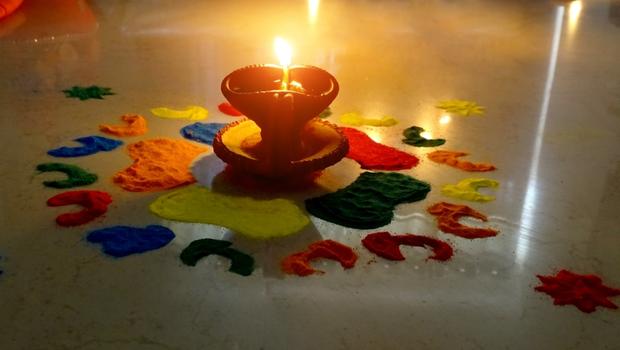 Rangoli is the art of making patterns and designs on the floor with chalk, colored sand, and flour grain in order to welcome Goddess Lakshmi. 
Holy symbols, such as Goddess Laxmi's footsteps at the main entrance, the mangal Kalash,  the Om, the Swastika, etc. are frequent rangoli themes for Diwali. But, avoid making Om and Swastika symbols on the floor. 
Put a lighted diya in the middle of your rangoli to make it more beautiful. 
The aesthetic value of a Rangoli can be increased by using elements such as flower petals and leaves. You can make your rangoli even more glittery for Diwali by sprinkling it with gold and silver glitter.
     7. Decoration with mandanas (wet colors)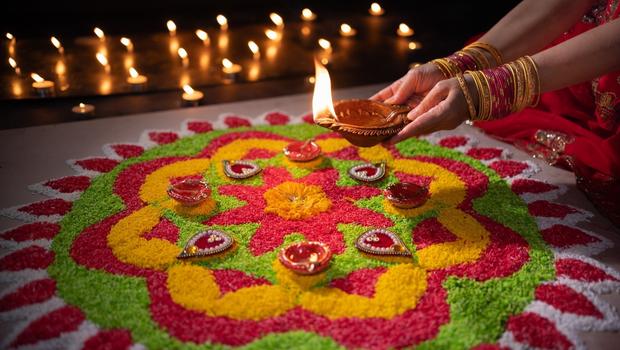 Mandanas are rangolis made with red and white wet colors on the main ramp of your home to welcome Goddess Laxmi to your home. 
The themes for Mandana designs include worli art, scenes of celebrations and festivals, and other auspicious occasions like marriage. With the use of just two colors, you can skillfully decorate your simple entrance into a beautiful and vibrant canvas.
     8. Deck up with accessories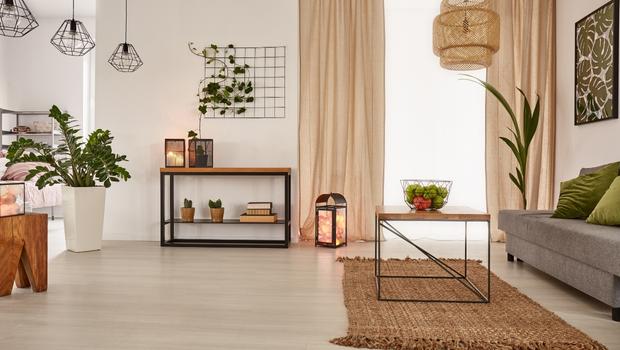 Are you looking for door decoration ideas? Don't forget to use lovely Torans when decorating the entrance of your home this Diwali. When guests and the Goddess Lakshmi arrive, torans are hung on the front door to greet them with colors and joy.
When visitors walk in, this is the first thing they'll see, and it's sure to lift their spirits.
You may liven up your living room or bedroom with decorative wall hangings, wall stickers, or miniature paintings. Stickers in the shape of rangoli patterns can be used to provide color and design to the floor.
Investing in a quality rug or carpet is another safe bet when it comes to adorning your home. Decorating with carpets and rugs is a great way to give any area a regal and classy feel.
#PRO Tip
Cleaning Up is the Key!
It is believed that only clean and well-decorated homes are visited by Goddess Lakshmi and Lord Ganesha. Since cleanliness is the best way to appease the goddess of wealth and prosperity who visits every home on Deepawali, it is essential to do so in advance.
Also, a home that is spotless, brightly illuminated, and tastefully decorated is filled with good positive vibes. It attracts good fortune and cleanses our minds. So, cleaning up is a must before you begin putting into action your Diwali decoration ideas at home.
On A Final Note…
Diwali is a bright festival that spreads joy and illumination, and with these decoration ideas, your home will be picture-perfect and ready for the festival. Adopt the above-mentioned decoration ideas to enjoy the compliments flying around.
Use this checklist as a reminder to make sure nothing gets missed. Finally, with these home decorating ideas for Diwali, you may celebrate the festival of lights with a grateful heart and sparkling eyes.
This Diwali, turn your home into a haven of good vibes, love, laughter, and brightness by consulting the best interior decorator in Navi Mumbai for stunning home decoration ideas for this festive season.
From all of us here at SpaceEdit Studio, we hope you have a wonderful Diwali!